▲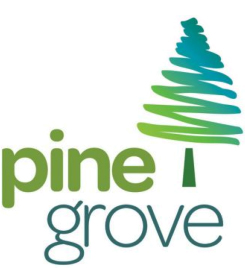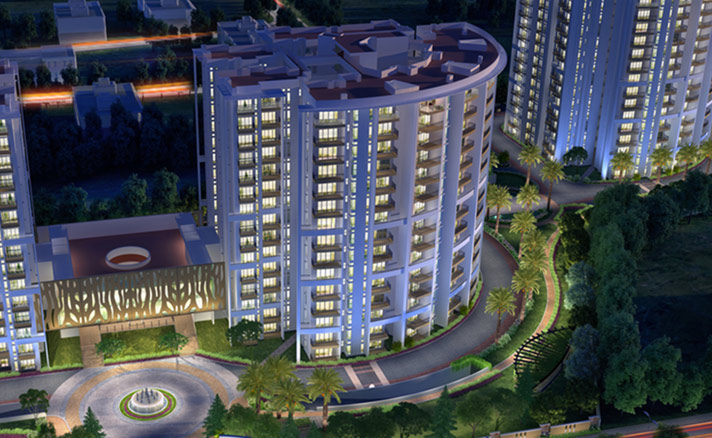 sublime community with 3 Bedroom homes & luxuriant foliage
A thoughtfully designed 5 acre community with 85% (4.25 acre) open space for times when you want to enjoy the lush green view from your balcony, or bask in the sunshine at the tree court and take a walk alongside the lawns with the evening breeze or workout early mornings at the outdoor gym.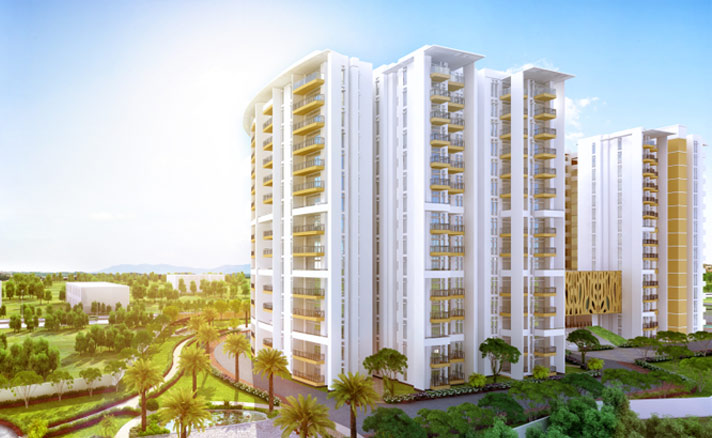 IDEAL LOCATION
Major companies like Infosys, Bosch, GE, Wipro, Cyient, Hewlett Packard, Tech Mahindra, Tata Consultancy, Audi, General Electronics and BHEL are within a convenient drive time of 10 to 25 minutes.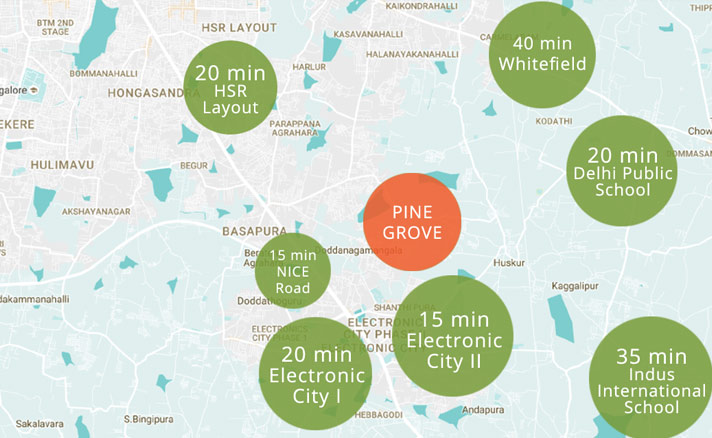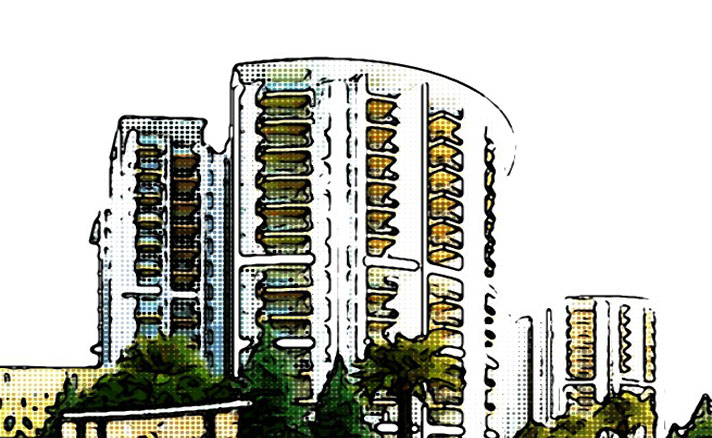 Designed by THE award winning singapore based architects
'Design with Functionality' being the core idea, all homes are built with well thought out spaces ranging from 1640 to 2023 sft. Every tower comes with wide light wells & the quarter pie shapef of the towers provide for a great panoramic view from each balcony & abundant daylight inside homes. With common walls as low as 0-6% and screened balconies, every home gets to enjoy absolute privacy.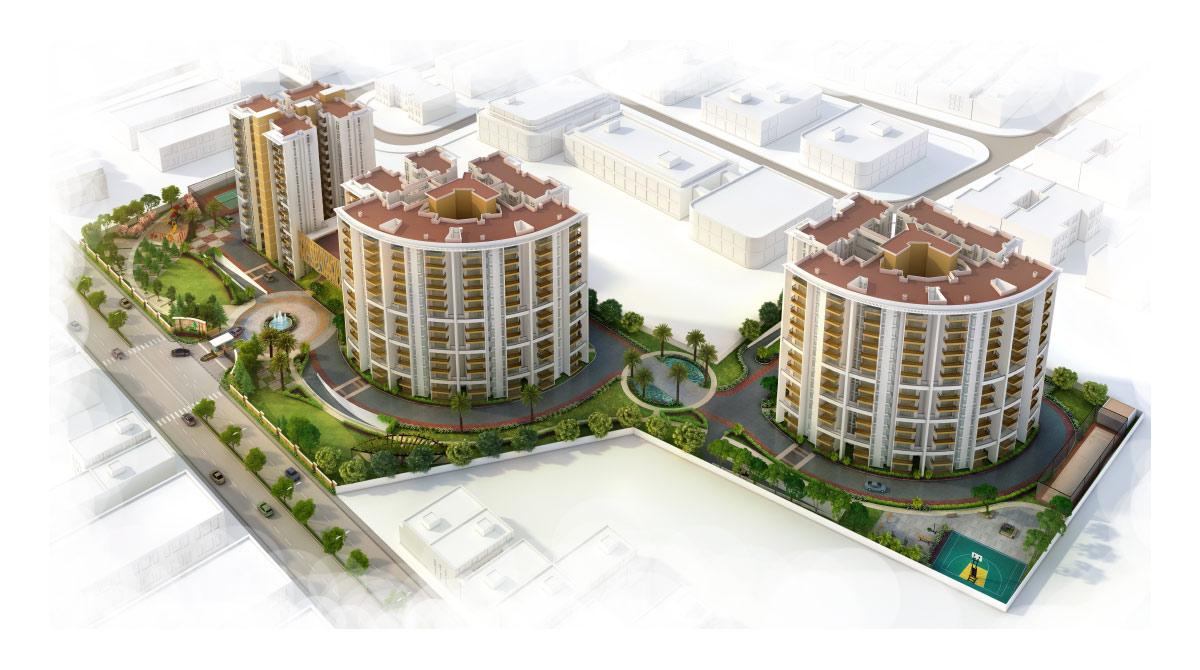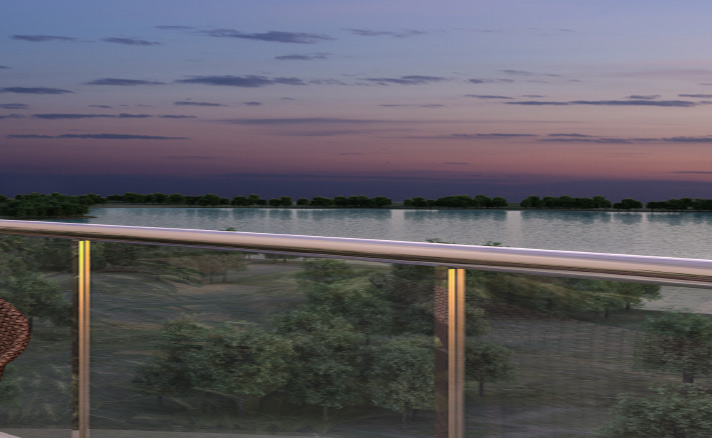 Look over the rayasandra lake from your private screened balconies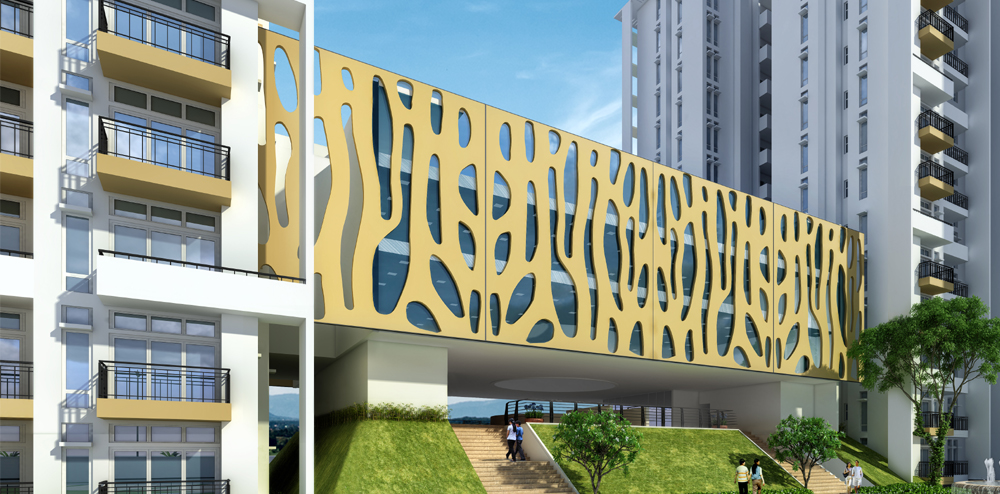 YOUR 25,000 sq.ft. swanky clubhouse
The 25,000 sq. ft. massive clubhouse with a contemporary elevation, adds to the visual appeal of Pine Grove. Located right at the entrance the clubhouse adjoins two towers and makes an impression of a suspended structure, at the first glance. The clubhouse accommodates an indoor swimming pool, kids pool, gym, yoga hall, party room, squash court, table tennis, snooker table, indoor games space, convenience store and a community lounge.