▲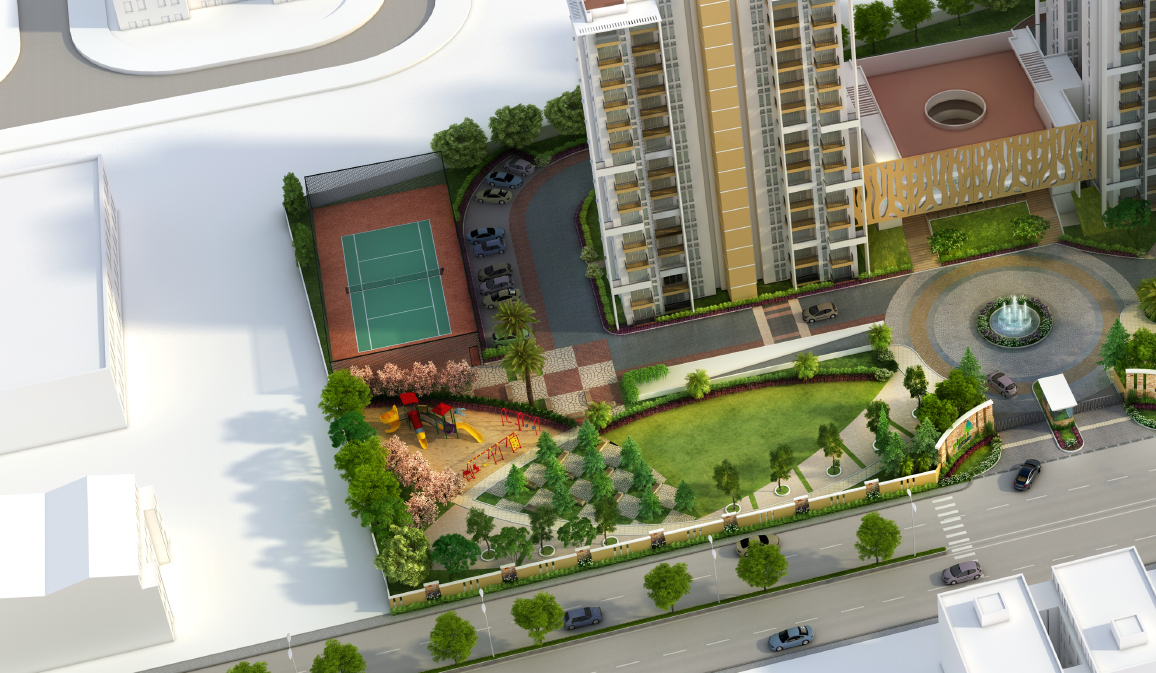 Lush Green 4.25 acre layout with 85% open space
The generous spacing, between towers, provides for optimum ventilation and natural light. All towers come with wide light wells & the quarter pie shape of the towers provides for a great panoramic view from each balcony.

The 85% open space is utilised to the best to create refreshing landscapes, waterbodies, children's play area and physical fitness zones like tennis court, cricket pitch, outdoor gym and basket ball.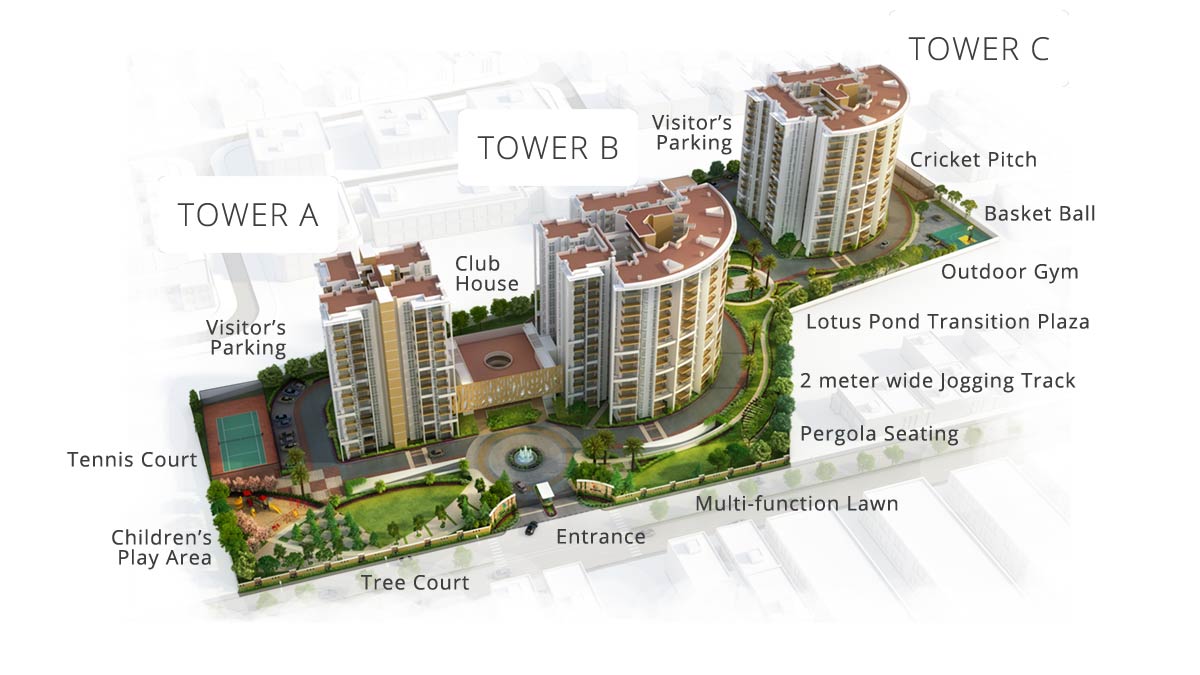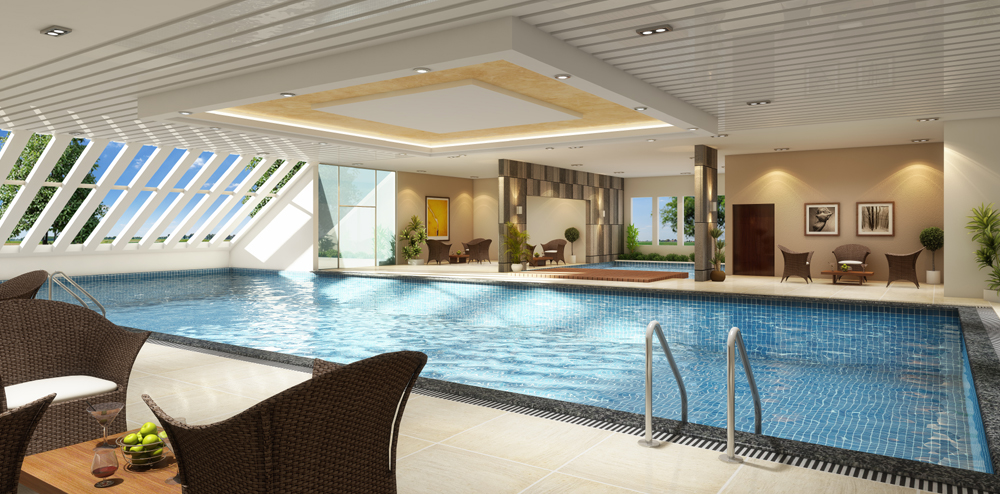 Indoor swimming pool
Gym, yoga hall, party room, squash court, indoor games room, convenience store, community lounge & indoor swimming pool make up the 25,000 sq. ft. swanky clubhouse.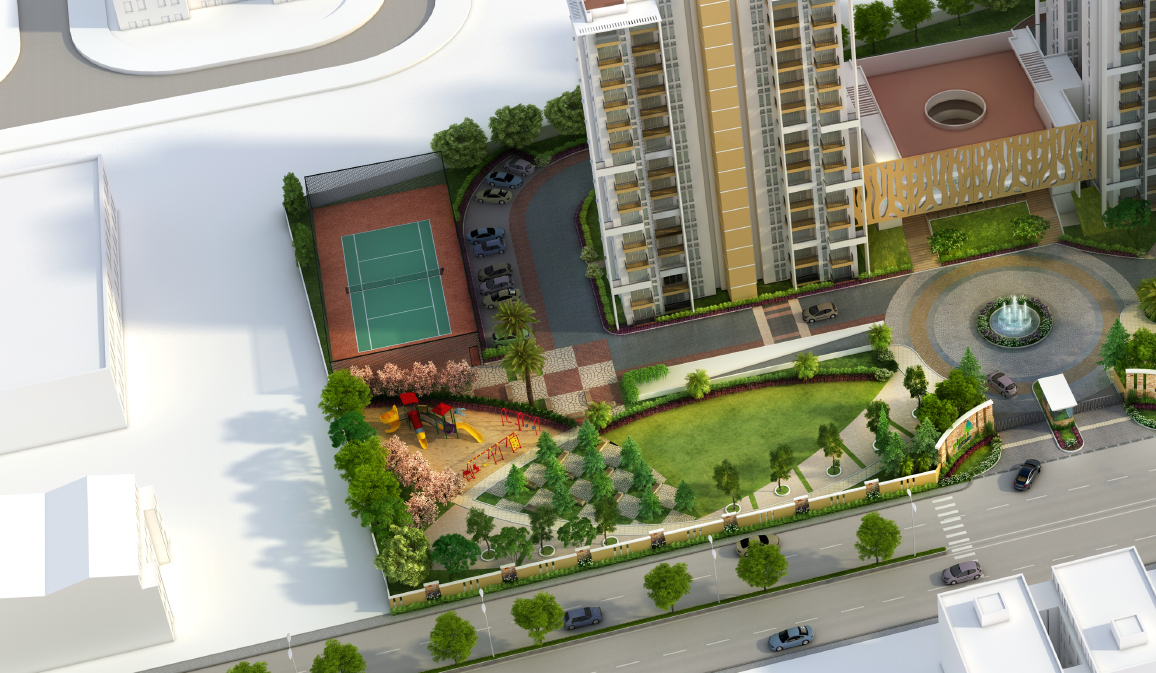 36' wide internal roads with ample visitor parking spaces
<!
Spacious screened balconies for Privacy with a view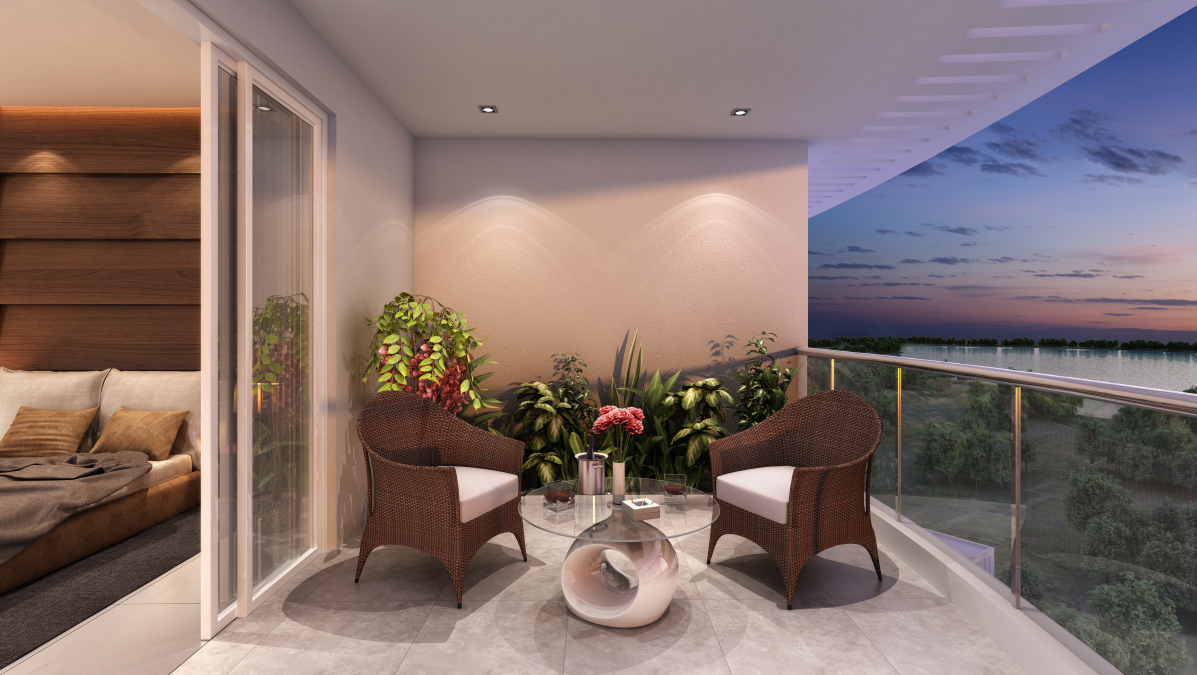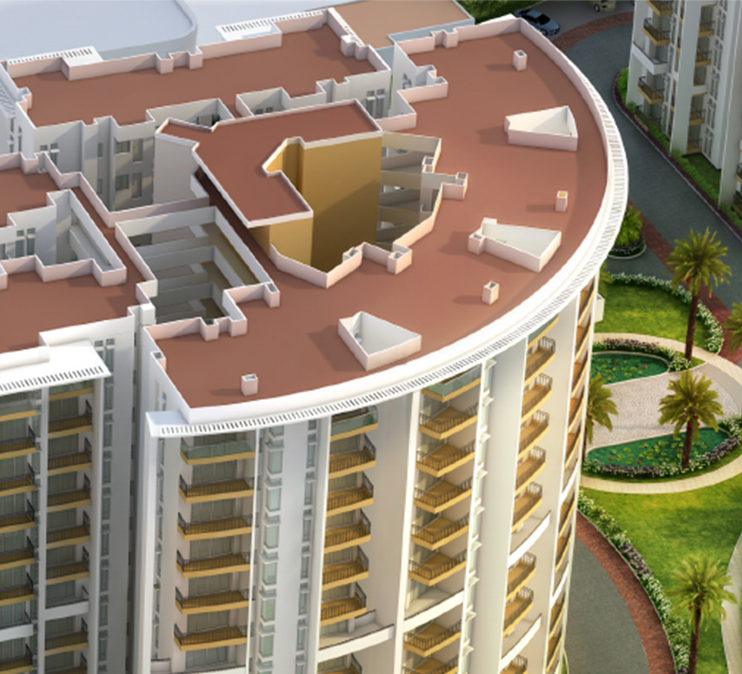 scrupulously planned towers with light wells for daylight & ventilation
<!
share less than 6% of your walls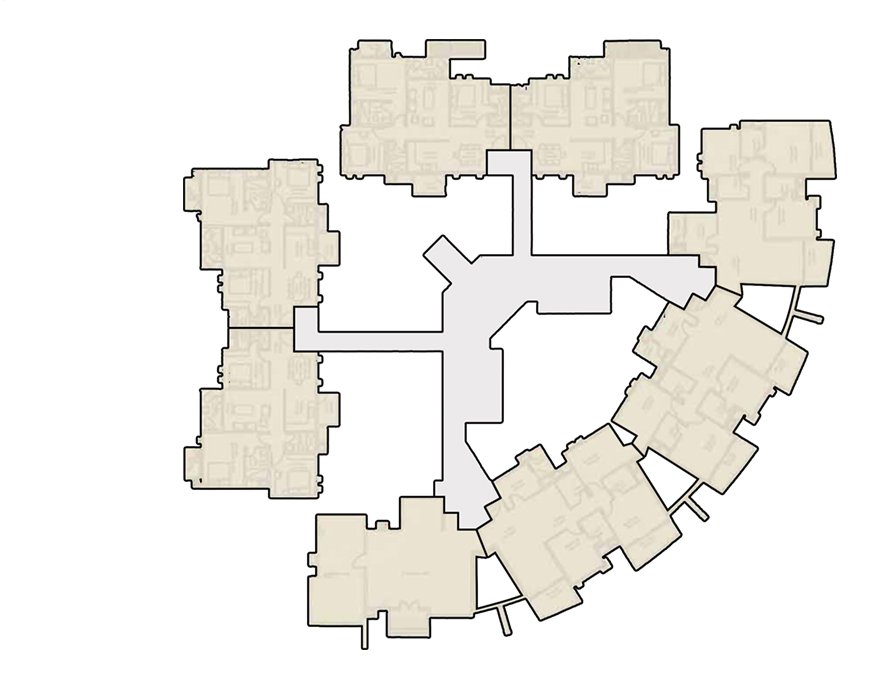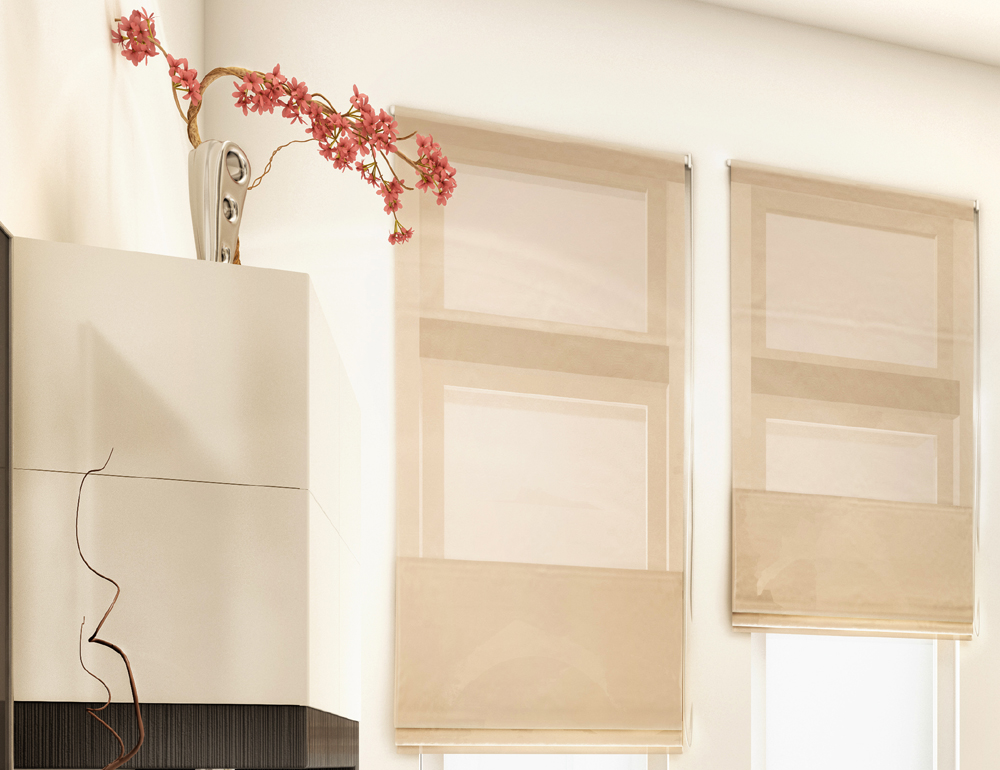 À la mode vertical windows & french doors to welcome sunlight
Every house is planned to perfection with 'design with functionality' as the focus. The full height vertical windows and french doors aren't just stylish, they are instate to welcome more daylight. Teak wood main door, engineered solid core flush internal doors, vitrified tiles with spacers, ROCA or equivalent fittings, all promise elegance. The fire safety sprinklers, inside every house and all common areas, adds to the assurance of safety.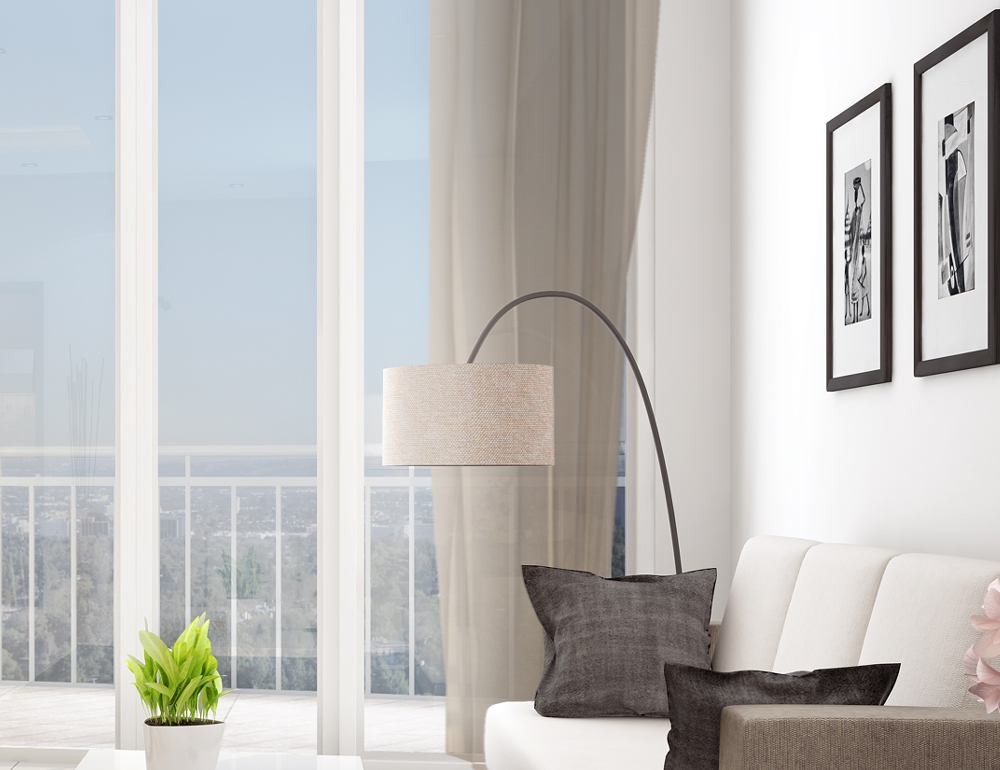 NOticed? there are no column or beam protrusions at all
Our homes come with zero protrusions because we build uniform load bearing structures using German Formwork Technology. Our walls are Cast-In-Situ with Reinforced Concrete, which means every wall is as strong and enduring as a pillar. So our structures don't have pillars or beams which protrude into your living space. Giving you 3% more carpet area and an absolute freehand to align your furniture & plan interiors.
READ MORE ABOUT OUR
GERMAN FORMWORK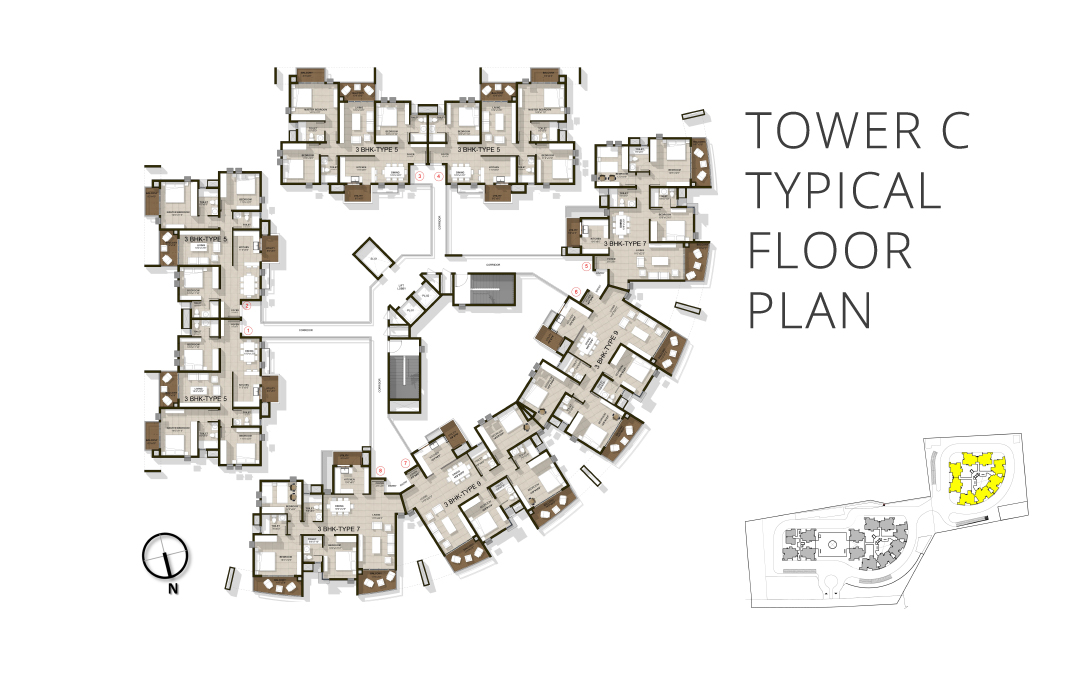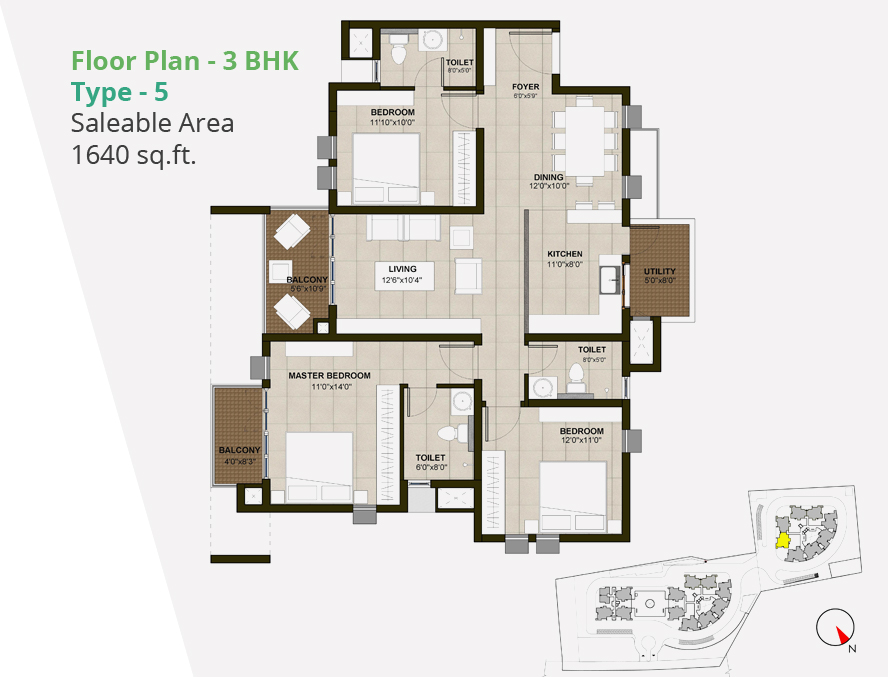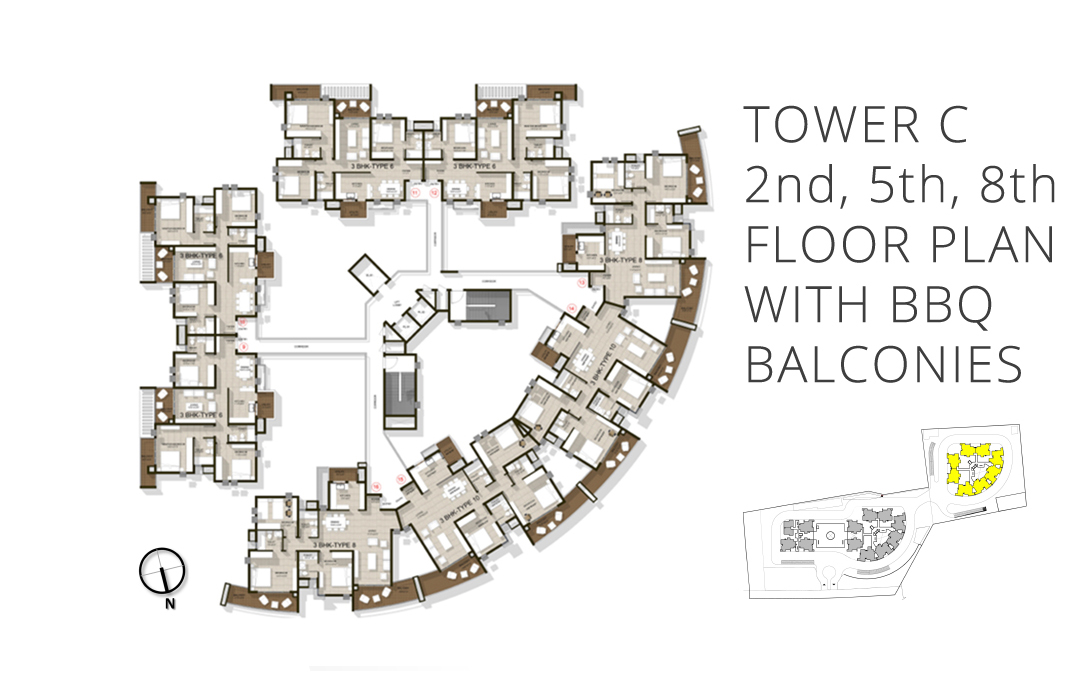 Houses with bbq balconies